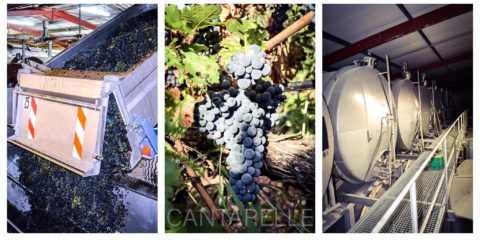 The 2017 year has been complicated for the wine production in Europe because the late frosts and the summer drought. We were very lucky not to suffer from the April frosts thanks to the good exposure of our vineyards located on hillsides and not at the bottom of valleys where the very cold weather did a lot of damages.
Concerning the drought, we took the right decision to harvest much earlier than in 2016, 15 days for France and 30 days for Portugal.This allowed us to harvest grapes with beautifull aromas but with volumes less than 10% compared to previous year.
Domaine de l'Herré Gascony 2017 harvest

On august 24th, 15 days earlier than in 2016, the harvest started with the sauvignon blanc, then continued with chardonnay, colombard ugni-blanc and finally ended october 12 with the gros manseng. Our vines benefited from abundant rains before the grapes start to ripen, which allowed then to grow well and to avoid the stress caused by the lack of water.
Having tasted the first wines, we are extremely confident for the 2017 vintage, which offers intense aromas such as citrus and exotic fruits, created by the mix of cool and warm weather during the summer.